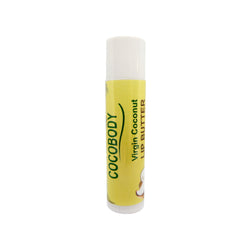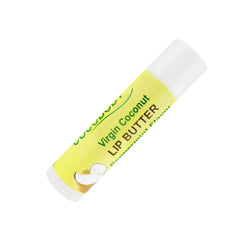 Cocobody Lip Butter Tube
Discover our delightful Lip Butter, formulated with a blend of Virgin Coconut Oil and Beeswax to provide your lips with essential hydration and care.  VCO contributes to the smooth and soft feel of lips, while Beeswax helps form a barrier that may assist in retaining moisture.

Our Lip Tubes come in:

Mild & Natural Coconut Scent 

Tropical Mango Scent 

R

efreshing Peppermint Scent
 
How to Use: Gently twist the base of the Lip Butter tube to expose a small amount of the product. Apply evenly onto your lips, reapplying as needed throughout the day for continuous hydration and care.

Storage instructions: Keep your Lip Butter in a cool, dry place away from direct sunlight and heat to maintain its smooth texture and efficacy. Ensure the cap is tightly closed after each use to preserve the product's freshness and quality.